Here at TWCP, we pride ourselves on being genuinely resident-led, and there's nothing that expresses this in its truest form more than the Barking Food Forest. From the beginning, the site itself was secured through the hard campaigning work and drive of the Young Citizen Action Group at Riverside School, who after 2 years managed to take possession of the keys for the community garden site from BRL. Community effort continued with successful grant applications supported by TWCP. Fast forward to our co-design sessions, which were a hit with young people and residents, the long awaited GPR scan of the grounds, and we were finally ready to start in-person sessions at the end of August.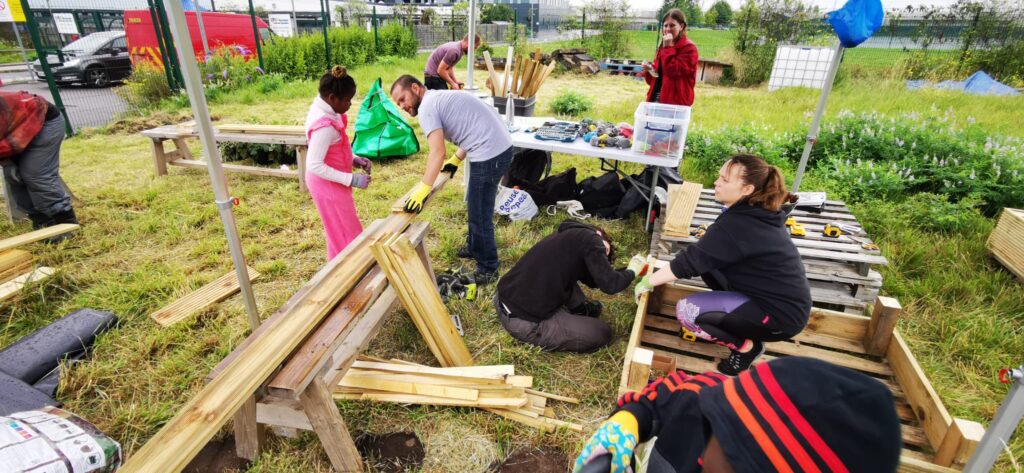 It's been a journey filled with collaborating, learning, and of course hard work. We've been steadily building momentum through various meetings with key stakeholders, co-design sessions with local people, collaborating with local organisations, such as Every One Every Day and taking others on that journey with us through our online channels. To note some key moments:  
We are all grateful for the support we've received but our greatest and most important connection has been with the residents. Over the month, we have been able to engage with residents of all ages, from all walks of life, seeking a space where they can learn and be free in. Over the past 5 weeks we have enjoyed sessions building planters, building the compost area, planting bulbs, watering, digging and socialising!